NBN Broadband Broadband Internet Access
Need an NBN broadband Internet to compliment your Hosted phones?
We are NBN Business accredited advisors to recommend the correct NBN service for your business.
​Fast provisioning.
​Static IP Address as standard
​Unlimited data NBN plans
​Let us manage your NBN installation for a smooth hassle free experience
Super fast  NBN service bundled with our VoIP service is a perfect match. You get fast connection, a static IP address and QOS to deliver crystal clear VoIP calls. *Connections are made with a 1 month contract. Minimum contract amount applies*
Business Grade NBN Broadband with SLA's
i-telecoms supplies a variety of high speedBusiness grade internet products to suit your needs
20/20Meg
50/50Meg
100/100Meg
200/200Meg
All these product are designed to have high speed up and down load. To know which of these products are available we submit a service qualification SQ and work with you to implement the best solution.
NBN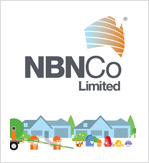 FREE Setup
–
we'll pay the setup fee, Keep your phone number – port your existing phone number to i-telecoms for free, if you choose to take up our Voice service. This offer is only available on a 12 month contract.
All our NBN plans come with a NBN Voice Basic phone service. This is a pay as you go VoIP phone plan that allows you to make the most of your new NBN connection for your phone calls!